By Dr. Eduardo Mayorga
On a previous post we stated how useful webinar software is for adding interactivity not only to webinars but also to face to face lectures.
Open ended questions from the teacher can be answered using the chat box. On occasions you may find useful to open more than one chat box at a time. The image below shows how participants are filling in at the same time 4 boxes that hold. "Advantages of LASIK" "Advantages of LASEK", "Disadvantages of LASIK" and "Disadvantages of LASEK".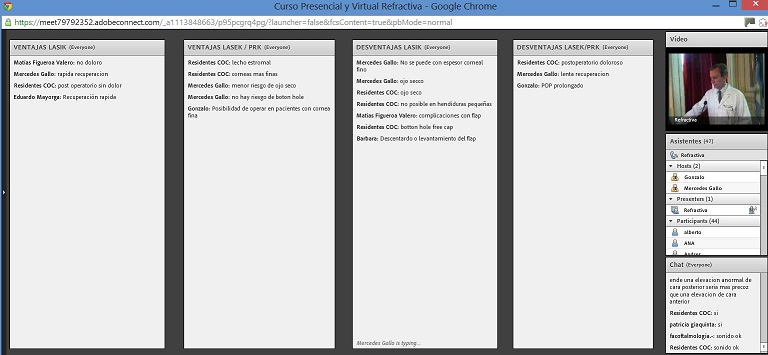 Doing it this way not only takes less time than doing one at a time in the same chat box, but also allows to keep on screen the four columns for comparison and teacher comments.